Grave Upheaval
sound like a primitive, barbaric Portal transcending genres, language and any question of sanity. They just put out their demo tape through
Abysmal Sounds
and I strongly recommend picking up a copy before the 4 way split between these guys, Impetuous Ritual,
Aethyrvorous and Profaner drops late on this year. For $5 (Australian!) of your cash, suffer metaphysical horror of forgotten necromancy whilst ascending beyond the plain of death. Completely mandatory purchase for any modern acolyte of the black death flame.
Its rare for a death metal band to accurately capture and convey a sense of atmosphere that transcends the boring trodden left hand path, and this is why we must support and treasure acts like Grave Upheaval.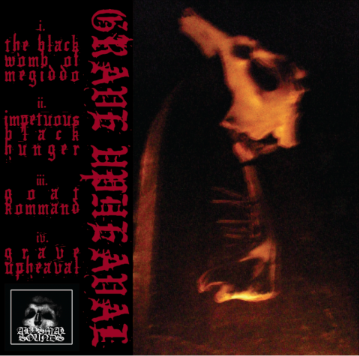 Check out the track "Impetuous Black Hunger" in all its otherworldy completeness here.